Success!
Thank you for signing up for the Spark Change Nutrition newsletter.
Stay tuned for updates!
In the meantime, check out the latest from the blog: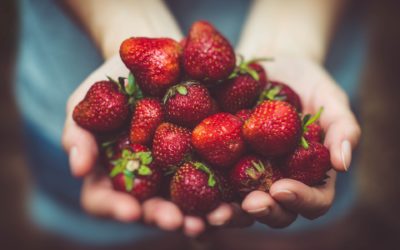 If you've ever wanted to change your nutrition and relationship with food for the better, but you've gotten stuck or lost along the way, then you've come to the right place! During my years as a dietitian and a mother, I've learned a lot about what works and what doesn't when it comes to making lifestyle changes and feeding oneself and one's family. I started this blog to share the insights I've developed to help women navigate this crazy food landscape and move forward in their behavior change journey. In this post, I'm going to discuss the 5 step process I created to cover all the major aspects of getting a nutritious meal on the table and eating it (including your mindset!).
Welcome to the second part of my post series on goal-tracking. In case you missed the first post, I discussed what goal trackers are and why they work so well. In this week's post, I'll talk about some of my favorite goal tracking ideas. Whether you are a paper-and-pencil kind of gal, or if you prefer to go all-digital, there is a goal tracker out there for you. Whichever you choose, I hope it helps you to maximize success!
I am kind of addicted to goal-setting. I think it has something to do with my ADHD brain; I like to jump from one thing to the next and get started on new and exciting projects. But regardless of whatever goal I am working towards, there is one thing that helps me to stay consistent and make progress: goal tracking. Goal tracking is quick, easy, and it can even be fun. And, perhaps more importantly, it can also increase your odds of achieving whatever it is that you are striving for.